For the third theme in our Pride in Diversity series we wanted to celebrate the diversity of sexual identities across our academies. It is important to us that everyone across our academies can walk into a classroom with confidence and pride, knowing they will be supported and respected no matter how they identify.
We want to make sure that all members of the LGBTQ+ communities within our academies feel supported, and key to that is defining how we use this term. The LGBTQ+ acronym is recognised across the world and is seen an all inclusive term for sexuality and gender identity for non-heterosexual or non-cisgender people. The acronym stands for Lesbian, Gay, Bisexual, Transgender, Queer or Questioning. The 'plus' was added to encompass the spectrums of sexuality and gender, as well as allies of the LGBTQ+ community who wish to show their support.
We also believe it's important to highlight the history of the Pride festival, the challenges that faced the LGBTQ+ community, and the fantastic steps forward that have been accomplished. There are now thousands of Pride celebrations taking place over the summer months, with Pride rainbow flags flown across the country to show solidarity and support – a fantastic illustration of the steps this country has taken over the past several years to encourage inclusion for all.
Of course, we understand that the term LGBTQ+ includes questions of gender identity. This is a topic we want to explore in more detail, and so will be the focus of our final article next week.
The History of Pride
Pride festivals are events held across the world that celebrate LGBTQ+ acceptance, legal rights and achievements. Most towns and cities in the UK hold official or unofficial Pride festivals but it wasn't always this way. The first official UK Gay Pride Rally was held in London in 1972 against a backdrop of political and social oppression of LGBTQ+ people – and in the wake of the Stonewall Riots in New York, where members of the LGBTQ+ community clashed with police following years of constant police harassment and social discrimination.
Although Pride is now seen as a celebration and opportunity to champion LGBTQ+ people's rights and achievements, it was originally held as a demonstration – a mass outpouring of emotion of a repressed, abused and discriminated community. Organised by the Gay Liberation Front, the rally set out to fight for the rights of LGBTQ+ people, to stand up and ultimately change unfair legislation.
While there are battles still to fight, there is no question that Pride has been integral to the incredible progress of the LGBTQ+ movement – the most unifying, ubiquitous and universal movement there has ever been, and the most successful. Pride is celebrated in more than 160 countries across the globe, with a common agenda of LGBTQ+ liberation and support which transcends borders, classes, ideologies, cultures and ethnicities.
Pride has had unparalleled success because it is a just cause, a serious message presented in a fun, safe and colourful carnival. It is a reminder to the LGBTQ+ community, and the wider world, of the challenges this community has overcome, the victories they have won, and the togetherness they share.
Support in our academies
Promoting equality and respect is at the heart of our academies' curriculum and is something we as a Trust take incredibly seriously. We strive to ensure LGBTQ+ voices are heard not only throughout our curriculum but in our enrichment programmes and wider academy events too. Our well-informed leadership and pastoral teams are careful to ensure LGBTQ+-inclusive content is designed into our plans and policies, and we constantly refine our approaches to ensure our young people are properly and honestly informed.
We understand that school can be a challenging time for young people trying to understand their identity, and we want to do everything we can to help. One way we do this is to talk openly and honestly with our young people from an early age, answering their questions and listening to their thoughts about families that may be different from their own. Our job is not to say what is right or wrong, but instead to help them understand the world around them. Where a young person has a question or concern we take the time to answer in a thoughtful and considered way.
Our pastoral support teams are always on hand to provide one-to-one support as well as working directly with our young people and their families to support with any issues that may arise at home. Staff and students also run LGBTQ+ support groups where everyone is welcome to discuss LGBTQ+ issues, or talk about challenges and experiences, in a supportive and non-judgemental environment.
We have also introduced school- and trust-wide days, weeks and months of visibility, including LGBTQ+ History Month, to promote wider understanding of the challenges this community has faced previously, and to celebrate their successes. We also organise a series of events, activities, and student support groups during the academic year, as well as celebrating Pride each year by taking part in non-uniform days, competitions and producing displays.
Above all else, it is essential that LGBTQ+ students and staff members feel safe and supported in their identity, and so we have a zero-tolerance policy when it comes to anti-LGBTQ+ abuse. We aim to instantly address any name-calling, bullying or harassment, and we encourage any and all members of our community to come to our leadership or pastoral teams if they have experienced any issues.
Pride in LGBTQ+
As part of our efforts to ensure every member of our community feels comfortable and confident in their identity, we wanted to highlight some of the high-profile influencers and celebrities who campaign for the LGBTQ+ community.
Jonathan Van Ness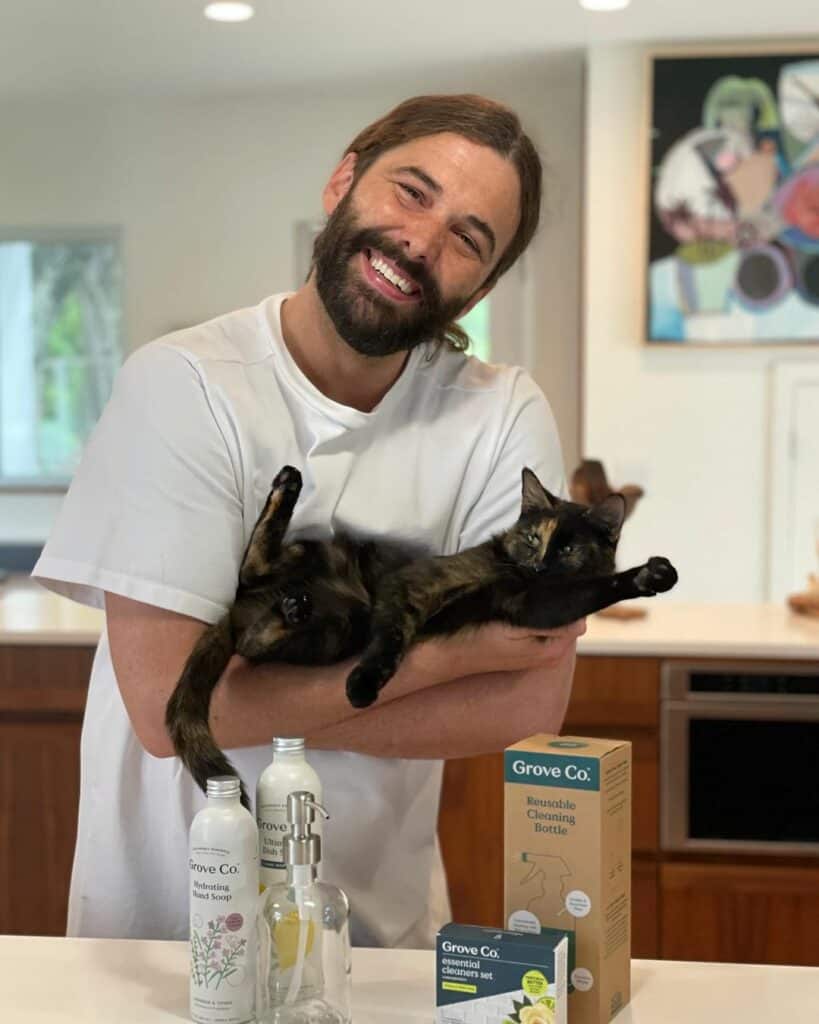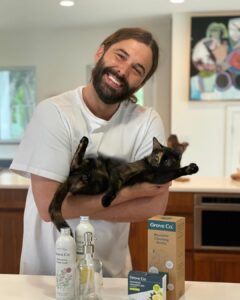 Host of Queer Eye for the Straight Guy, influencer and TV star Jonathan Van Ness has built up a sizeable following on Instagram with 5.2 million followers. Jonathan is a non-binary LGBTQ+ activist, a role model to thousands of young people, and works tirelessly to promote organisations that support LGBTQ+ youth.
Terrell and Jarius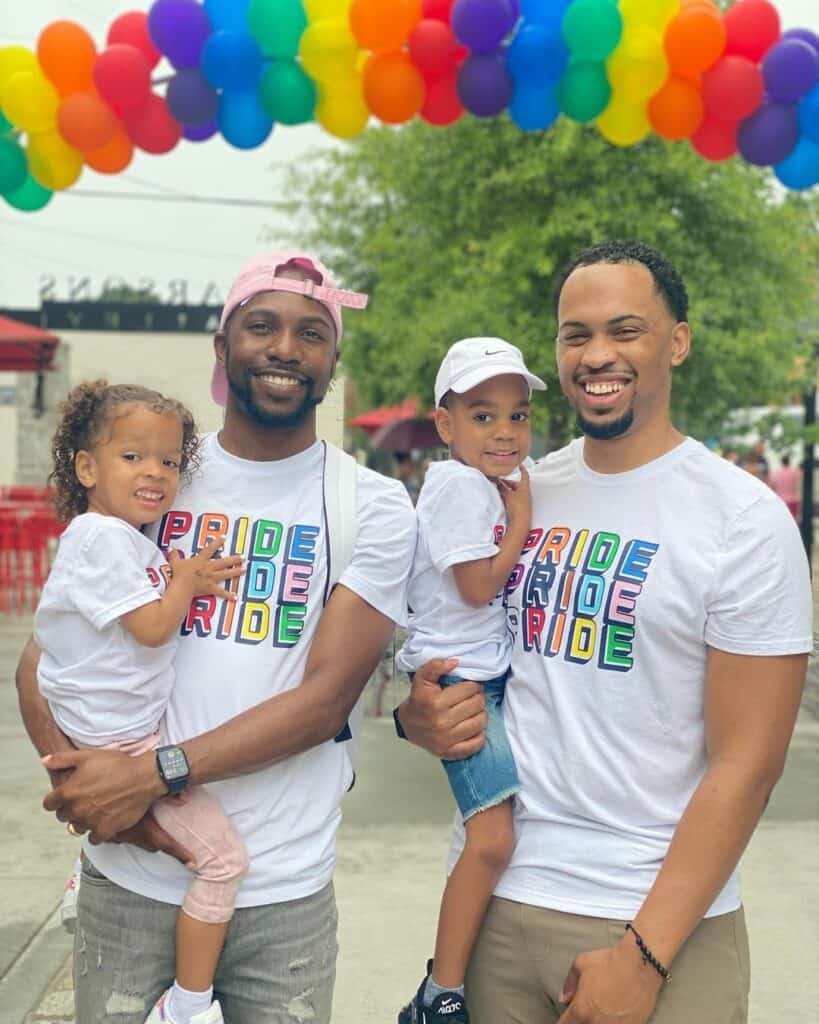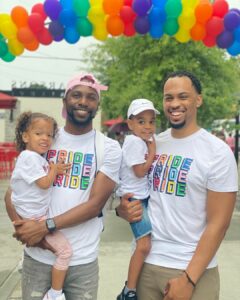 Terrell and Jarius are a married couple who have twin children Ashton and Aria. Through their YouTube channel and Instagram account they aim to break all stereotypes placed on gay couples, normalise LGBTQ+ parenting and redefine what marriage and family look like.
Gareth Thomas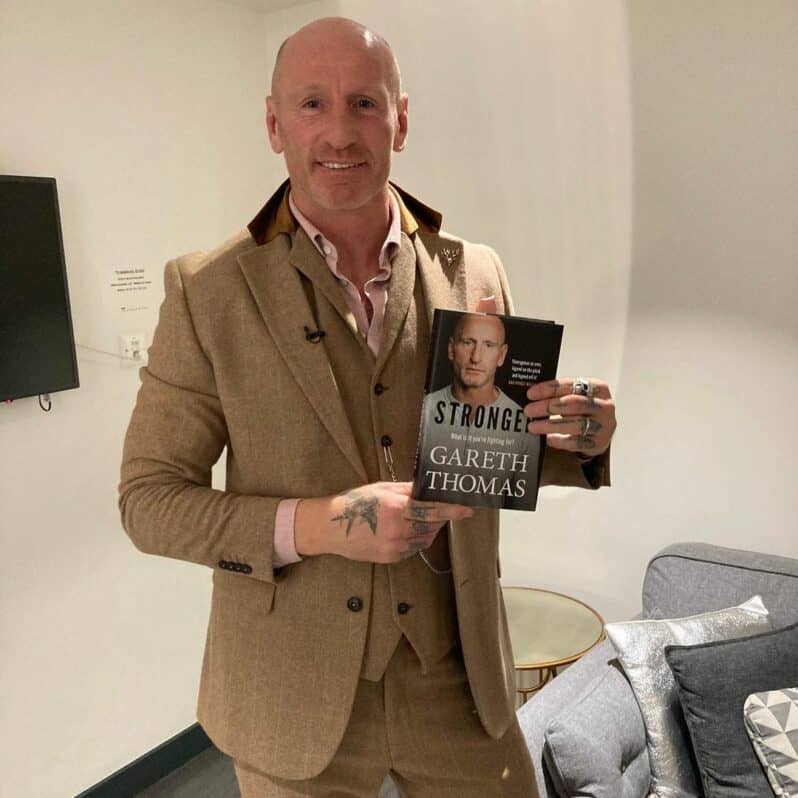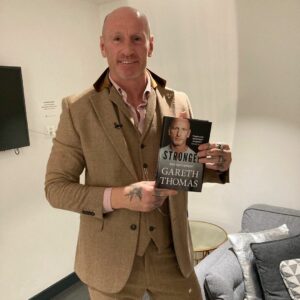 Former Wales Rugby international Gareth Thomas publicly announced that he was homosexual in 2009, becoming one of the first professional athletes, and the first professional rugby union player, to do so while still competing. Having announced he was HIV-positive in 2019, Gareth works to educate the wider public on the advances in modern medicine. As part of this he serves on the HIV Commission set up by the Terrence Higgins Trust and National Aids Trust, to create recommendations on how to end HIV transmissions across the country.
We want to use this week to highlight the incredible progress the LGBTQ+ community has made to date, without hiding away from the challenges still to face. It is important to everyone at Landau Forte that all members of our communities feel supported in their own identity and can show themselves as the person they know themselves to be. This diversity makes us stronger, and we want to do whatever we can to support the LGBTQ+ community.